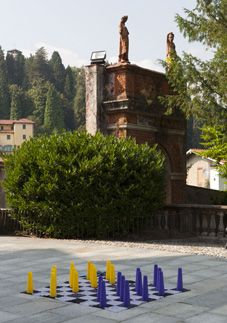 The territory
The village of Ameno and its nearby hamlet Vacciago host the Open Studios festival. These towns are part of the Cuore Verde tra Due Laghi (Green Heart between Two Lakes) territory, a hilly area contained between the Lago Maggiore (Great Lake) and Lago d'Orta (Lake Orta).
The countless artists who visit this cozy, distinctive residential center find that it provides a perfect atmosphere for contemplation and serenity, in perfect harmony with art and nature.
During the summer season the village of Ameno comes to life with the bustle of vacationers and tourists, favored by many for its optimal location, just a few minutes from Lake Orta.