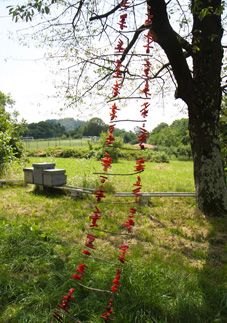 2009 edition
In 2009, Studi Aperti (Open Studios) became an official arts festival, an artistic event in the Cuore Verde tra Due Laghi (Green Heart between Two Lakes) region.
Art and country met on the Cusio hills to give life to this colorful multidisciplinary celebration.
There were six sections in the 2009 edition: art, architecture, photography, literature, music, and cartoons, each associated with a single color, which festival guests could find and follow along the ancient roads of Ameno and Vacciago.
This festival hosted international artists, including guests from Argentina, Israel, Turkey, Holland, and the United States, who participated in workshops, concerts, performances, and readings.