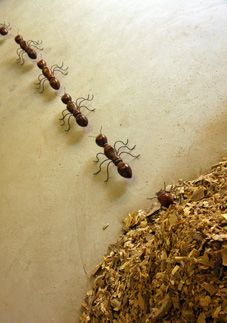 2011 edition
The 2011 edition of Studi Aperti (Open Studios) saw the participation of many artists in an exhibition which snaked around along Ameno's main road with a digression into Vacciago.
This edition enjoyed many flagship collaborations, including: Luciano Maciotta's abstract artwork, Angelo Molinari and Ubaldo Rodari, hosted in Casa Fehr's (Fehr House's) striking rooms; Suzanne McClelland and Paola Ferrario, in artist Enrica Borghi's studio. Also: Ivan Catalano, No name since now, Guido Salvini, Secyl Yaylali, Andrea Avoli, and Roberto Toja, for their film and photography.
The Tornielli Palace welcomed Francesco De Molfetta's irony, Andrea Pescio's elegance, Monika Gasser and Pia Gisler's artwork, Bastian Arler's installation, and Wanda Richter-Forghart's personal exhibit into its rooms for the festival.
Other big-name artists from this edition: Gianantonio Abate, Giulio Calegari, Ernesto Jannini, Giancarlo Bedoni , Cristian Boffelli, Pietro Giromini, Leonardo Greco, Luca Mengoni, Fernando Garbellotto, Claudia Steiner, Benoit Maria Bouhier, Manuela Cirino, Francesca Gagliardi, and Fausta Squatriti.
In 2011 Paesaggi Mirati (Targeted Landscapes), the architecture section, gave birth to a communal project in which A.N.D., Ghigos Ideas + Logh, Civico 13, DA-A Architetti, ES arch Enrico Scaramellini, Riccardo Blumer, Matteo Borghi, Adrian Freire Garcia, A4Adesign, Emirjana Bici, Clara Rota, Sara Scaramazza, and Motocontinuo worked on new types of hospitality, making use of an unfinished building.
The side events that followed one after the other during the three days of the Studi Aperti festival enjoy a prominent position in the art community.